Build Your Website in 5 minutes
A site that doesn't look like every other investor in your market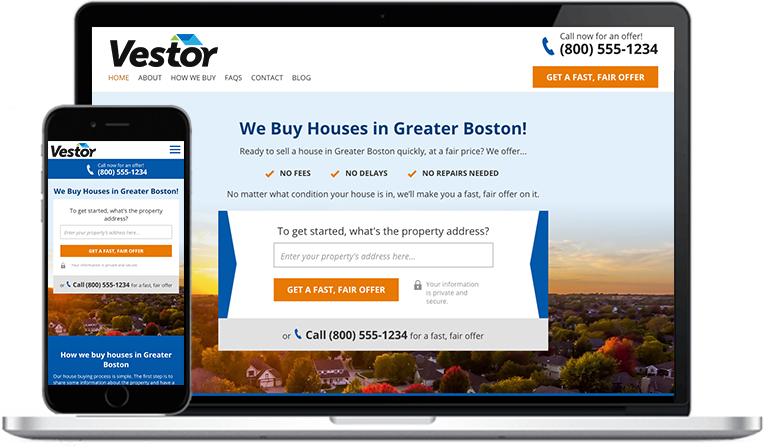 Advanced SEO
Boost your local rankings with advanced SEO options
Other investor site builders don't allow you to add schema markup and easily embed Google maps and some of them charge more for adding city pages. With Vestor sites, it's all included.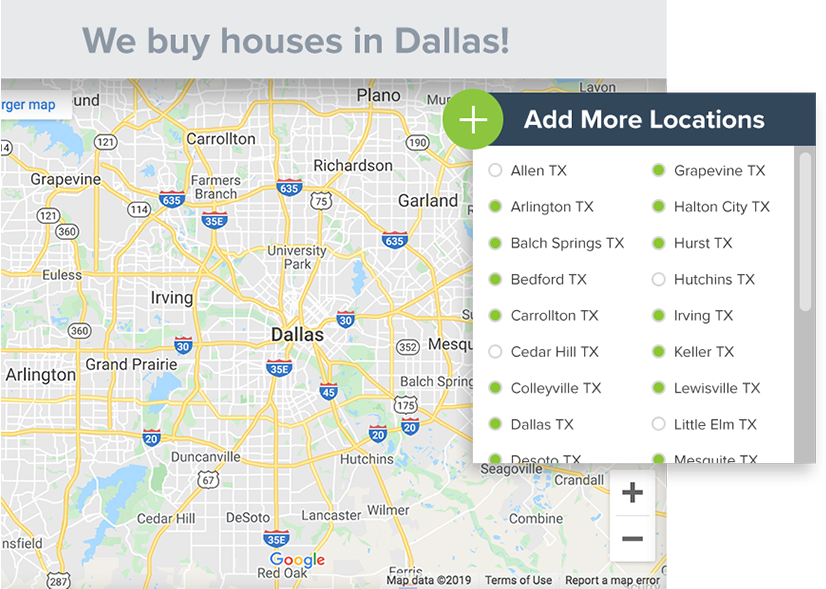 Ready to launch in 5 minutes
Fully Customizable
Our templates look great and convert even better and we know that sometimes customization makes sense for SEO or branding reasons. Because of that it is easy to make Vestor sites unique to you and your business. Elements that are customizable include: written content; colors; images; testimonials.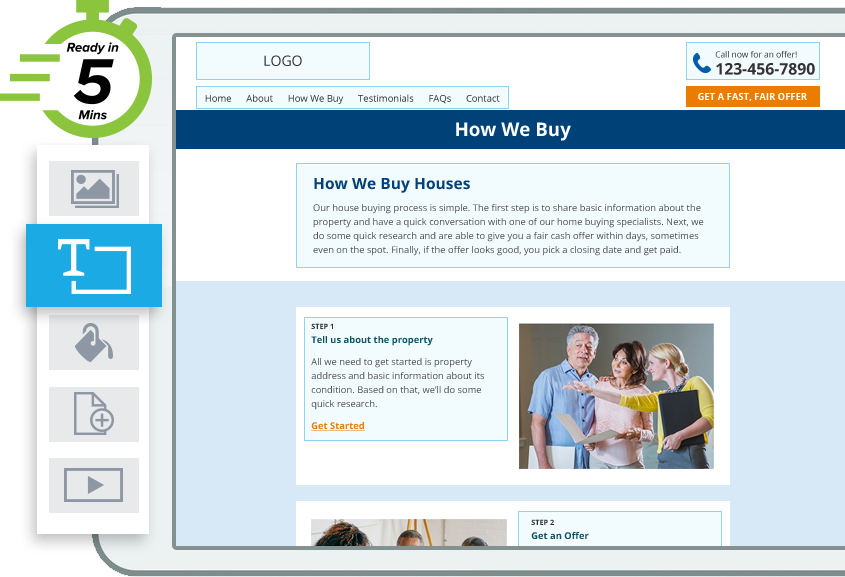 Easy Podio (and other CRM) Integrations, plus these features
Easy Podio Integration
Vestor sites were designed to work with Podio, the most popular CRM for REIs. No coding required!
Don't use Podio? No problem!
Vestor sites easily integrate with popular CRMs.
City Pages Included
No need to pay extra to add local city and county pages to your Vestor site. Add as many as you want!
Share Testimonials
The Testimonial Builder makes it easy to add written and video testimonials to your site.
Add Call Tracking
Call Tracking services like CallRail and smrtPhone may be added to your Vestor site. No tech skills required.
Build Your Network
Social Media integrations are built into your Vestor Site so you can add links to Facebook, YouTube, and other social channels.
How It Works
Attract, Convert, and Connect with Motivated Sellers
Whether you use direct mail, Google PPC, Facebook or other marketing, Vestor sites are designed to help you convert your visitors into leads.